You have heard all the great things about Colorado, but what about the bad? These cons are some of the bad things about living in Colorado.
1. The Cost of Living is High
Colorado, specifically Denver, totes a pretty high price tag compared to places like Seattle and San Francisco. Home prices, as well as apartment prices, can feel like a stretch. Choosing a specific neighborhood may also cause the price to rise. For instance, the Highlands is one of the most sought after places to live in Colorado, which has made the apartment rental price in that area soar. But, it is for good reason as the Highlands offer beautiful views, unique restaurants, and beautiful rooftop bars.
2. The Population Density May be High
When it comes to Colorado, you may be surprised to learn that many people live here. That means that you are likely to move somewhere that also has lots of people. Denver itself boasts some of the most amazing views in the country. Regardless of the neighborhood a person chooses to live in Denver, you will be pleased to know that you will have access to panoramic mountain views. Still, there are more areas to live in Colorado than just Denver. Expanding your horizons can help you discover more affordable towns, such as Lamar or Fort Morgan.
3. The Air is Dry
If you have never been to Colorado, then upon arriving, you might be a little surprised at how dry the air is. As your body acclimates to the dryness, you will want to make sure that you drink plenty of water. Also, keep that tube of chap-stick on hand. While the dryness can be uncomfortable for some, Colorado has refreshing cool breezes present in all seasons. This is due to the cool air blowing down off of the mountains and flowing through the valleys.
4. You're at a Higher Elevation
If you are not used to living at a higher altitude, you will need to give your body a while to adjust to this change. A shift in altitude can cause someone to feel drowsy or upset your stomach. This can even happen if you plan on driving over the mountains or changing your altitude quickly. However, without a swift change in altitude, you would not have the beautiful mountains that makeup Colorado. These mountains, including Rocky Mountain National Park, make up a unique landscape unlike anywhere else. While driving through the mountains, you will see signs stating how high up you are above sea level. Being within the clouds is a fantastic experience and can give you endless opportunities for hiking or spotting peaks.
5. The Weather can be Sporadic
Depending on where you live in Colorado and where you plan on going, the weather can change dramatically. It is helpful to have an accurate weather app on your phone or weather alerts set up. Getting a vehicle that can handle all weather driving can also be useful. However, enjoying all four seasons is one of the main draws of Colorado. You will be able to experience each season's beauty, even if there are some days when the weather can become a touch confusing.
6. Traffic Can Be a Pain
If you are moving to a metropolitan area in Colorado, you can expect to come face to face with some of the worst traffic you will ever see. Speed limits are also different in Colorado than in other places in the US, and the locals are sometimes known to experience some road-rage. However, moving to a smaller area in Colorado will prove that you will not experience as much traffic. The rise in traffic is due to the increase in people choosing to call Colorado home and recognize it as one of the best places to live.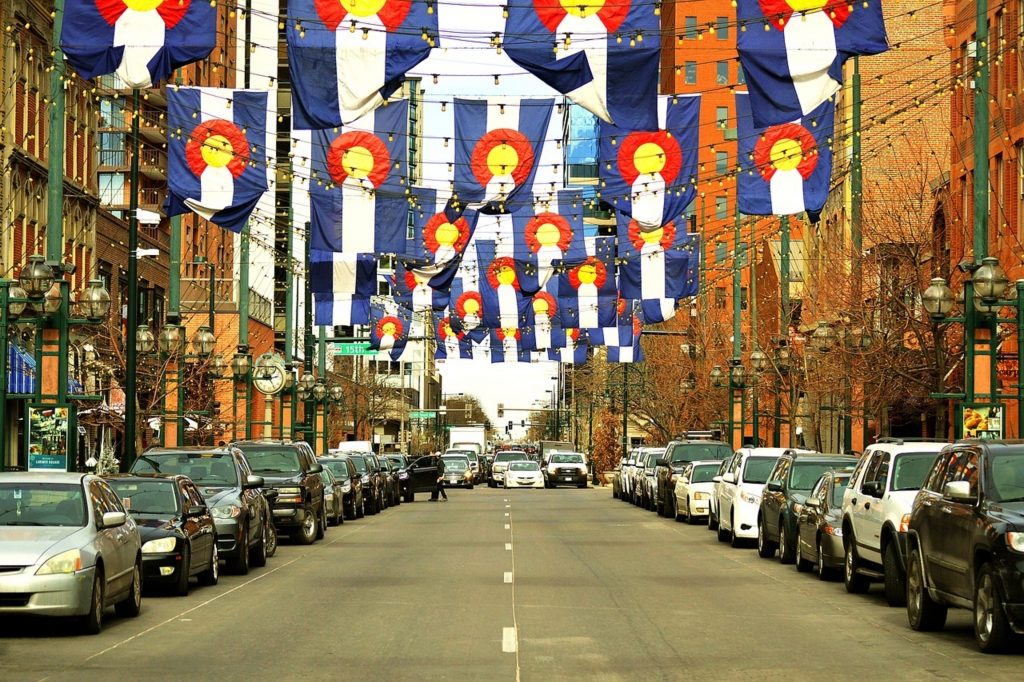 Colorado may have a few cons of living there, but so does every place. Colorado is a beautiful and magical state that many people move to. You will find that lots of people love living in Colorado.